Ireland is experiencing a boom time for tech related jobs. Many of these are built upon secure well established code written in Java. Recently celebrating it's 20th anniversary, Java remains a widely used and popular language. Facebook, Twitter, eBay, Spotify and many other well known companies have all used Java to build and expand their products.
Here are a number of reasons why Ireland is a great choice for working as a Java developer.
THE VISA PROCESS IS RELATIVELY QUICK FOR COMING TO WORK IN IRELAND
Typically it can take three months or less to get your work visa secured to come and work in Ireland for most countries outside the European Union. This is much quicker than compared to six months or more that it can take to get similar approval for the UK. We also have good experience in bringing over many previous candidates for successful careers in Ireland so we aim to ensure as smooth a process as possible for everyone we work with.
IRELAND IS A FRIENDLY AND WELCOMING PLACE, ESPECIALLY IN THE TECH SECTOR AS JAVA IS A GLOBALLY USED LANGUAGE
Ireland has experienced a massive influx of nationalities from all over the world. Recent statistics suggested that 1 in 7 of the population living in Ireland were not born here. This means that there are many other nationalities living here already, and a culture of welcoming people from all over the world. This is even more true within the coding community with many nationalities represented in the tech sector. Ireland hosts many great Java developers from all over the world such as Portugal, Germany, Italy, Spain, Russia, Croatia, Brazil, Argentina, USA, India, China, Singapore and many more countries beyond. If you are interested in working in Ireland you will be recruited and evaluated based on your skills and technical abilities rather than where you come from.
Many of the people you will work with have experience from all over the world and this then helps when welcoming new programmers to their organisations. As Java is globally recognised this helps ensure that developers have a shared language in which to communicate.
GOOD SALARIES WITH THE SCOPE TO LEARN AND IMPROVE
​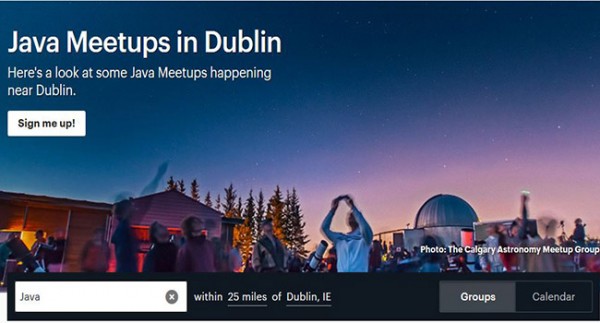 ​
Skilled Java developers are in demand and will remain needed in Ireland. This means there is a great opportunity if you can code well in Java. At Next Generation we have lots of great Java related positions that we are looking to fill. Contact us and we'll be delighted to help find you the best job for you. Median salaries in Ireland are currently almost €40,000 with the potential for rapid progress based upon performance. The large number of Java and Tech meetups ensures good opportunities for involvement in the wider coding community as well as with your own company.
LOTS OF GREAT JAVA MEETUPS IN DUBLIN AND IRELAND
​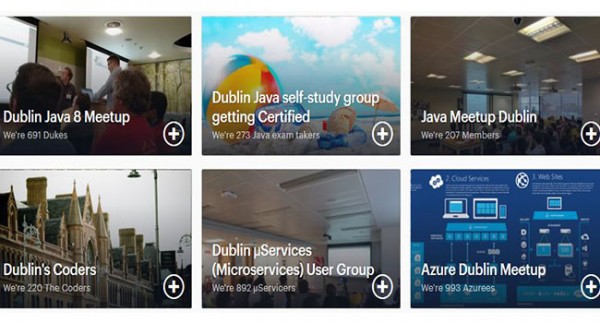 ​
There are many meetups, both specifically in Java and in other programming languages as well. This offers a great opportunity to meet fellow Java programmers, compare notes, gain valuable insights and useful Java related networking. These are usually friendly events with good opportunities to meet new people, who are also working in the Irish tech sector.
​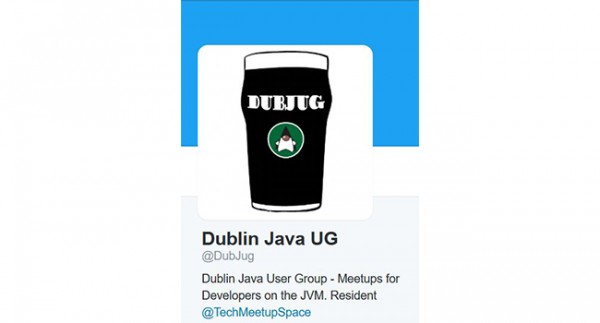 ​
THERE ARE MANY CODING RELATED EVENTS SUCH AS STARTUP WEEKENDS AND HACKATHONS TAKING PLACE IN IRELAND
It seems rarely a weekend goes by without another startup event or hackathon taking place. This is a great way to both showcase your coding chops and also learn from other coding wizards in an open and collaborative way. Some participants have even flown in from other European cities to take part. If you are based in Ireland already you will find yourself in the fortunate position of having these events on your doorstep. Many interesting side projects have gone onto become large successful global companies based on first encounters at events like these. There have been hardware hackathons, as well as ones based on airports, meat, banking, health, wearable tech and other innovative topics as well, so there's a good chance there will be something that interests you. Major companies such as Google, Twitter and Mastercard have also supported Startup Weekends and startup incubators, which offer potential avenues to future connections and possible funding for your ideas.
HIGH QUALITY OF LIFE IN IRELAND
Ireland is frequently ranked in the top 10 countries in the world to live in. It has a stable political environment and a good climate to live in. Many immigrants moving to Ireland appreciate the milder winters and even the summers too. It might rain sometimes but the summers are not scorching hot, but the winters never stay cold for long. This does help to ensure that commute times remain fairly predictable winter or summer, and Ireland is also well connected to Europe and the rest of the world for different destinations.
JAVA WILL OPEN MANY DOORS FOR YOU IN IRELAND
Overall Java is a well respected and widely used coding language. Having a good knowledge of it, and experience using it will open many doors for you. There are many good free online courses available to help you improve your Java coding skills if you need to brush up on them. Also use sites like Stack Overflow and GitHub to showcase your expertise and reputation as a top Java programmer. Do this and your reputation will grow and this will help you to get the great Java job you are looking for in Ireland.
Come and work as a Java developer in Ireland!
Drop us a line, we'd be delighted to help you find your next job in Ireland.
PHONE : +353 (1) 6629120
EMAIL : enquiries@nextgeneration.ie