Recruitment in Ireland's Life Sciences industry
The Life Sciences industry is one of the fastest-growing sectors in Ireland. As a result, we have seen first-hand the rapid growth of start-ups in Ireland which has generated a wide variety of job opportunities for candidates looking to break into this industry. Naturally, this is accompanied by a notable competition for talent.
The Life Sciences industry is an exciting sector to be a part of in Ireland with the wide array of job types available across Bio-pharmaceutical, Pharmaceutical and Medical Device businesses. While both companies and job-seekers can often find the hiring process difficult in the Life Sciences industry, we don't see why that should be the case. The recruiting process can be effective and transparent for both parties involved and is something we have provided for candidates and clients within this industry for 15 years.
Our experience in Ireland's Ireland's Life Sciences industry.
Next Generation's knowledge of the Life Sciences industry in Ireland allows us to connect candidates and businesses across a wide range of roles throughout the industry. We work closely with companies from SMEs to multinationals and PLCs to place people who have sought-after skills, knowledge and attitude to make a positive impact. As a Dublin-based recruitment agency that helps source Life Sciences jobs in Ireland, we rely on our ever-growing understanding of the sector as it continues to expand and flourish.
Whether you're a business in search of someone to provide bio-pharmaceutical, pharmaceutical and medical device solutions or you are someone who can deliver these services to a company, we can help you connect with the right fit for the job.​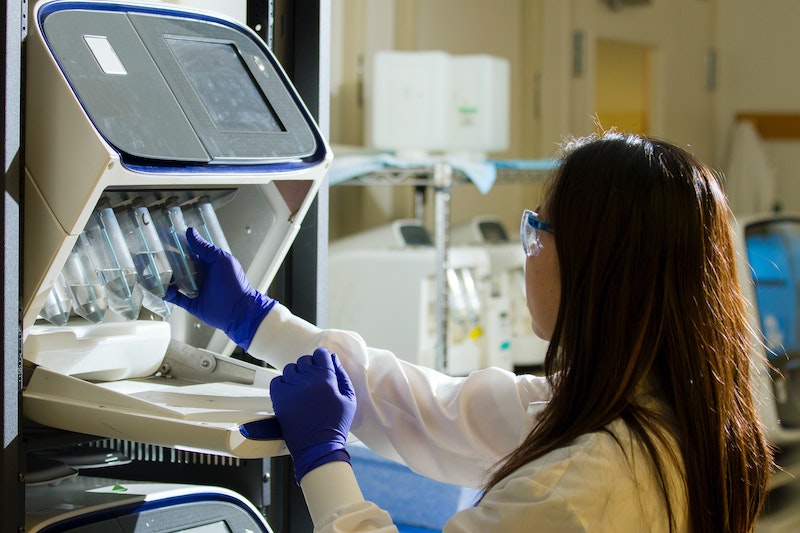 ​
What are the primary benefits a business can gain through using a recruitment partner when looking for talent in the Life Sciences industry?
Finding the right people to fulfill the roles your Life Sciences industry business needs requires a thorough grasp of your organisation and its industry. Our consultants have technical backgrounds and first-hand experience helping companies fill NPD, R&D, Quality, Technical, Laboratory, Regulatory Affairs, Environmental, and Health & Safety positions. We know that this industry is naturally agile and innovative which has generated continued investment in R&D over the past 10 years.
We have worked extensively with companies of all sizes to introduce them to talented experts who can help their businesses grow and function both nationally and internationally. Next Generation has a proven history of success in locating and sourcing high-performing Life Sciences industry leaders and specialists with the specific qualifications and skills to either join as a permanent member of your team or join temporarily to assist in completing projects.
How to successfully navigate the job-hunting process for candidates in Ireland's Life Sciences industry?
While the job-seeking process is often seen as a difficult venture for candidates for various reasons, we believe this can be a far more straightforward endeavour than many anticipate. We know this due to our expertise specifically in the Life Sciences industry and our transparency with candidates throughout the course of their job transition. There are a lot of moving pieces in this sector and we feel it is essential to keep candidates informed and engaged throughout the partnership with realistic timelines and expectations.
We have a proven track record of helping candidates and companies connect with talent and job opportunities by offering competitive business services across contingent, interim, and executive search covering all Life Sciences industry functions.
Next Generation is a specialist recruitment agency based in Dublin and works with companies across Ireland, so whether you are looking to take the next step in your career or need assistance with finding the best candidates for a role, our team is here to help you. Get in touch with us today.
Interested? Get in touch with our team today.