Recruitment in Ireland's Logistics & Distribution sector
Advances in technology and an increased emphasis on environmental sustainability have been transforming the Logistics & Distribution sector both nationally and globally. As a result, we have seen first-hand the emergence of new companies in the market resulting in increased competition for talent and job opportunities for candidates looking to break into this industry.
Due to the wide range of job types available and the diversity of businesses, it's an exciting sector to be a part of in Ireland. While both companies and job-seekers can often find the hiring process difficult in the Logistics and Distribution sector, we don't see why that should be the case. The recruiting process should be smooth and painless for both parties involved, which is something we have provided for candidates and clients within this industry for 15 years.

Our experience in Ireland's Logistics & Distribution sector
Next Generation's understanding of the Logistics & Distribution sector in Ireland allows us to help candidates and businesses connect across a broad scope of roles throughout the industry. Our team works closely with companies from SMEs to multinationals and PLCs to source people who make a positive impact on the companies they join through their ability and attitude.
As a recruitment agency that helps source Logistics & Distribution jobs, we lean heavily on our growing knowledge of the sector as it continues to evolve. We have all seen this through the global reliance on, and expectation for faster, more efficient, multi-channel distribution services.
Whether you're a business in search of someone to provide logistics or distribution management solutions, or you are someone who can deliver these services to a company, we can help you connect with the right fit for the job.​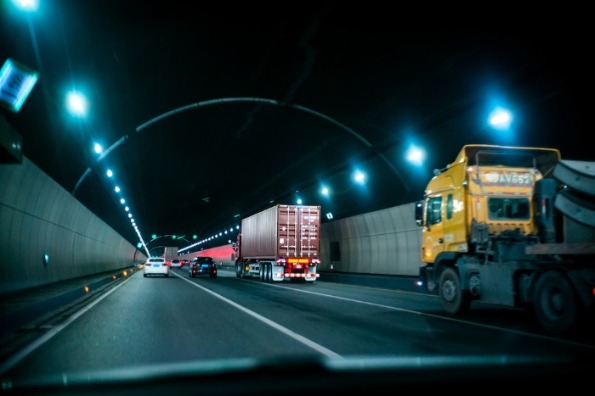 ​
What are the primary benefits a business can gain through using a recruitment partner when looking for talent in the Logistics & Distribution sector?
Finding the best people for your Logistics & Distribution sector functions requires in-depth familiarity with your organisation and its industry. Our consultants have technical backgrounds and first-hand experience working with the highest-performing people in this field. We understand that logistics management is managing the end-to-end distribution and transport operations at a local, regional or global level to ensure delivery to the customer in the most timely and cost-efficient manner possible. We have worked extensively with companies of all sizes to introduce them to talented experts who can help their businesses grow and function in a global market economy.
Additionally, we have a proven track record of success in locating and sourcing high-performing Logistics & Distribution sector leaders and specialists with the specific qualifications and skills to either join as a permanent member of your team or join temporarily to assist in completing projects.

How to successfully navigate the job-hunting process for candidates in Ireland's Logistics & Distribution sector?
While we know the job-seeking process can often be difficult for candidates, we believe this can be a far less stressful undertaking than many anticipate. The reason we know this is down to our experience specifically in the Logistics and Distribution sector and our communication with candidates throughout the course of their job transition. There are a lot of moving parts to this sector and we feel it is crucial to keep candidates informed and engaged throughout the partnership with realistic timelines and expectations.
We offer competitive business services across contingent, interim, and executive search covering all Logistics & Distribution sector functions which has proven to help many candidates and companies connect talent and job opportunities.
Next Generation is a specialist recruitment agency based in Dublin that works with companies across Ireland, so whether you are looking to take the next step in your career or need assistance with finding the best candidates for a role, our team is here to help you. Get in touch with us today.​
Interested? Get in touch with our team today.