When it comes to applying for a sales job, your CV is often the first chance you get to make a good impression on a potential employer. However, with so many applicants vying for the same position, it can be challenging to make your CV stand out from the crowd.
For any sales job you need to know how to write a winning sales CV; if you can't sell yourself, how can you sell a product? The good news is that with a few simple tips and tricks, you can create a winning sales CV that showcases your skills, experience, and achievements in a way that makes you an attractive candidate for any sales position.
We've come up with a free CV template that you can use to start your sales CV - your first step towards that lucrative job.
Here we look at some of the things you need to take into consideration when updating your CV for a sales role.​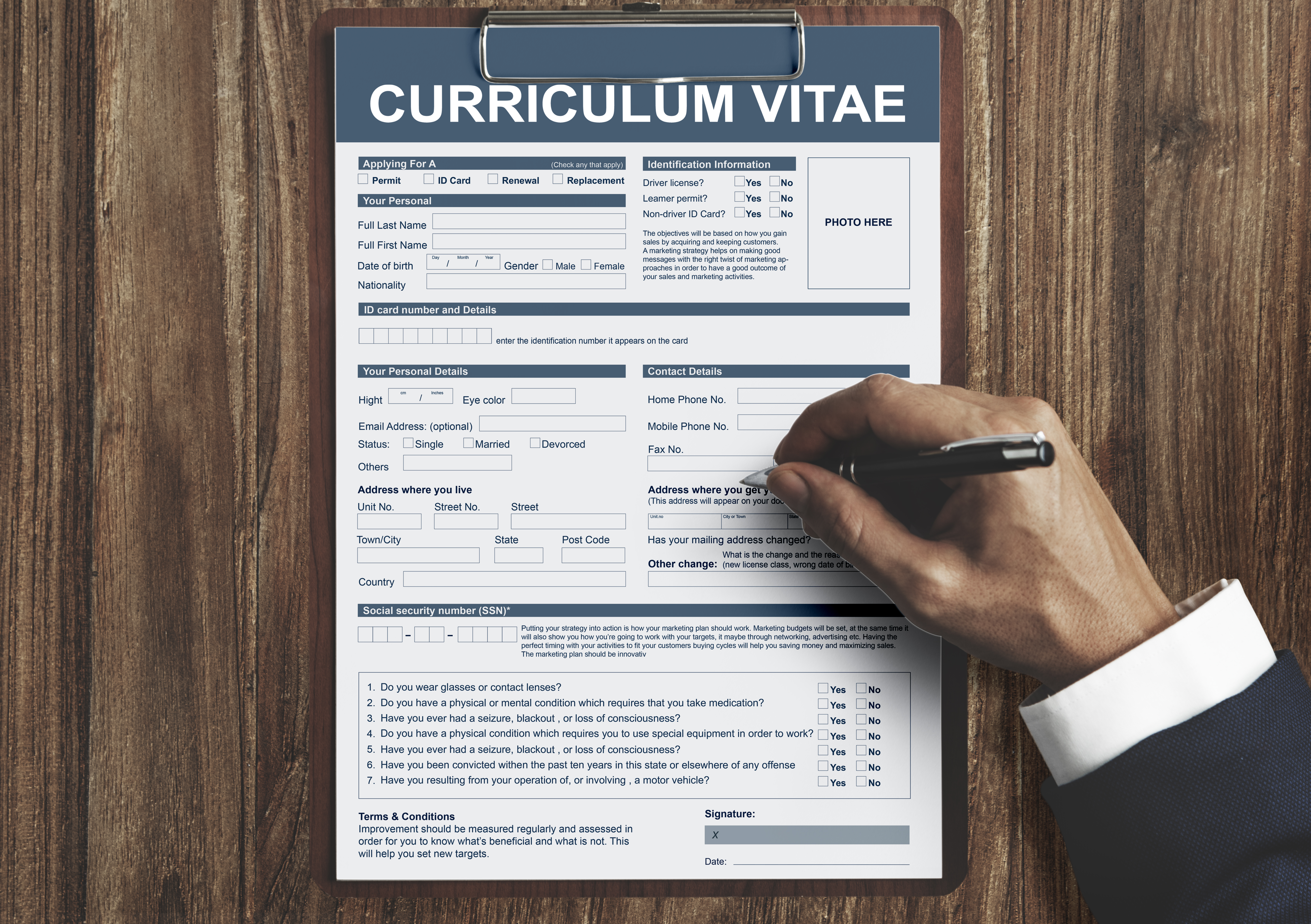 ​
First Impression Counts
The first impression that a resume makes on a potential employer is critical to the success of any job application. The reality is that employers and recruiters receive numerous resumes for any given job posting, so they often have limited time to review each one.
That means that the initial impression made by a resume can determine whether it advances to the next stage of consideration, or if it ends up in the discard pile.
Properly organising a resume is vital to making a good impression on potential employers. A well-organised resume is easy to read, and allows the employer to quickly find the information they need. It's important to prioritise the most important information and put it in the most visible and accessible parts of the resume to help you build a good first impression.
In a recent post from the University of Oxford, John Taggart demonstrates the importance of first impressions, especially in the socio-legal department. While his musings are more on lawyer stereotypes, his experience universally reflects the universal truth about the value of the first impression in any field or industry.
A positive first impression can help to establish credibility and demonstrate professionalism while a negative first impression can hinder progress and lead to missed opportunities.
This is particularly relevant in the context of job applicants and interviews, where a strong first impression can help job seekers stand out in a competitive market.
Use action verbs to describe your achievements, such as "increased sales revenue by X%", "exceeded sales targets by X amount", "negotiated a major deal worth X dollars", or "acquired X new clients.
A winning sales CV is the perfect tool to make a great first impression in the competitive field world of sales. It is the first point of contact between a candidate and a potential employer, and can determine whether or not the candidate will be invited for an interview.
Resume Summary
A resume summary is a brief statement that appears at the beginning of a resume and provides an overview of a job seeker's qualifications, experience, and skills. It's also known as a professional summary or a summary statement.
The goal of a resume summary is to quickly grab the reader's attention and give them a clear idea of what the job seeker has to offer. This is the first thing the hiring manager will read so be engaging. It's typically 2-3 sentences long and highlights the job seeker's most relevant skills, accomplishments, and experience.
Include your total years of sales experience and industries you've worked in and show some personality. Include a couple of outstanding sales achievements.
Whatever it is, make sure it demonstrates your sales skills and how you can add value to the company.
Experience
Highlighting a couple of outstanding achievements is one of the best ways to make your CV engaging. This could be a deal you closed that had a significant impact on the company's revenue, a new account you brought on board, or an innovative sales strategy that you implemented.
Job specs often stipulate that you have a 'proven track record in sales' – you know you can sell so prove it!
Include the employer's name, dates, job title, responsibilities and achievements. Provide specific and measurable details, and quantify everything you've done as numbers are easier to scan than words. Specify what you sold, who you sold to and how much you sold.
Use a specific example that demonstrates your skills and success in sales. This will show the employer that you have a strong track record and can deliver results. The popular online job search engine Indeed recently published (January 2023) an article that lists 195 action verbs to make your resume stand out.
To illustrate, here are some other ideas:
Responsibilities:
Responsible for a revenue target of €1.5m annually

Measured on set KPIs such as outbound calls, call conversion etc.

Managed 100 SME/Corporate/Multinational accounts worth over €2m

Products/Brands sold e.g. Sold complete solutions to clients including…

Managed the end-to-end sales cycle and client relationship from 2 weeks up to 3 months.

Responsible for selling contracts with a value of €10,000- €100,000.

Existing Accounts vs New Business " how much of your role involved account management vs account acquisition.

Supervisory responsibilities, who you reported to and any direct reports, budget, P&L responsibility.
Achievements
Achieved 115% of target year 1, 127% target year 2 etc.

Increased revenue by 15% in 6 months

Acquired new accounts X & Y worth €x, Grew account from a value of €x to €y in 2 years

Awards won, special acknowledgements, promotions, projects
Education
Along with your schooling include any sales training and certifications. Constantly educating yourself and improving on your skill set while working will have the approval and admiration of any potential employer. Consider improving on your experience with industry-backedqualifications if you haven't already done so.
Highlight any sales training courses, workshops, or seminars you have attended. Mention any certifications you have earned, such as the Certified Sales Professional (CSP) or the Certified Professional Salesperson (CPS). These certifications show that you have a solid understanding of the sales process and have demonstrated mastery in certain areas.
Also, consider including any relevant skills or software you have experience with, such as customer relationship management (CRM) software, sales forecasting, marketing analysis tools, etc. This will demonstrate your skills and ability to use technology to enhance your sales performance.
Handy Buzzwords
It is important to be familiar with industry buzzwords as they are commonly used in the sales profession. Understanding buzzwords will help you speak the same language as potential employers and clearly demonstrate your knowledge and expertise in the field.
Here are some of the buzzwords in the sales industry that are frequently used in job postings, resumes and interviews:​
Solution selling

relationship building

contract management

relationship sales

customer service

customer relations

territory expansion

communication skills

channel sales

B2B/B2C

lead generation

call conversion

negotiating and closing

OEMs

VARs

KPI's

CRM

new business development

sales presentations

meeting and exceeding sales quotas

Solution selling

relationship building

product marketing

trend analysis

outside sales

inside sales

direct sales

Hunter

sales expansion

Forecasting

Budget

P&L

profit margin consultative sales

strategic selling
​​
Writing a sales CV takes time and effort. Follow these tips and you will be well on your way to standing out from other applicants. Remember to keep it concise and quantifiable. Highlight the most important information.
A great sales CV can make all the difference in landing that dream job, so take time to craft the perfect one. Good luck in your job search!