​With a term as broad as "life sciences," it can feel impossible to even find the right ladder, let alone step onto the first rung of a career within the industry. So many possibilities, how do you even begin to know where to look? But if variety is the spice of life, then the life sciences industry might just be the most interesting sector out there (we're only a little biased).
In 2020, coronavirus cast a dazzling spotlight on the industry, pulling it onto the world stage and into the public eye. For the first time in recent history, we got an inside look into the ever-changing pace of the sector. All due to the fact that the world needed the rapid development of a viable vaccine.
It also showed us just how many careers are on offer.
Product testing and development, stem cell research, neuroscience, cell biology and other scientific-led roles are probably what first comes to mind when you think about the Life Sciences industry.
But did you know that there is also a demand for graduates and professionals to fill roles in operations, health and safety, quality control, production, packaging, engineering and supply chain? Not to mention the importance of support functionssuch as Finance, HR, Sales & Marketing and Data Science.
The life sciences industry is vast, encompassing everything from pharma and biotech, to managing medical devices/equipment.
We decided to break down the employment process, to help anyone with an interest in Life Sciences take their next steps. If you're interested in talking about all things qualifications, hiring processes and your future in STEM, keep reading!
If you find this article to be full of helpful tips and advice, you can download it as a resource here.
​
What a career in the Life Sciences industry is like
o Education
o Experience and skills
o The industry
The job-hunting process
o Job roles
o C.V tips
o Interview preparation
The future
o Career progression
o The future of Life Sciences
What a career in the Life Sciences industry is like
Education
The good news is that you can find a way into the life sciences sector from almost every level of qualification available. The industry welcomes candidates with both undergraduate and postgraduate degrees in the science field. Postgraduate qualifications are especially useful if you're looking to specialise in a certain sub-sector.
There are even opportunities cropping up for candidates without higher education, in the form of apprenticeships and internships. They're great for building experience without traditional education or if you're looking to retrain.
​
Experience and Skills
With the recent COVID-19 induced skills shortage, employers are now casting wider nets in the talent pool. They're sacrificing what was previously a rigid qualification requirement in favour of hands-on knowledge.
This less traditional approach to hiring the perfect candidate is also being applied to the skillsets they're looking for. Many companies are selecting candidates who excel in 'soft skills' over conventional 'hard skills', even in such a technical sector like life sciences.
Jeff Weiner, the previous CEO of LinkedIn, discussed the subject of soft skills superiority, saying there's a "wonderful incentive for people to develop these skills (oral communication, team-building, and leadership skills) because those jobs are going to be more stable for a longer period of time".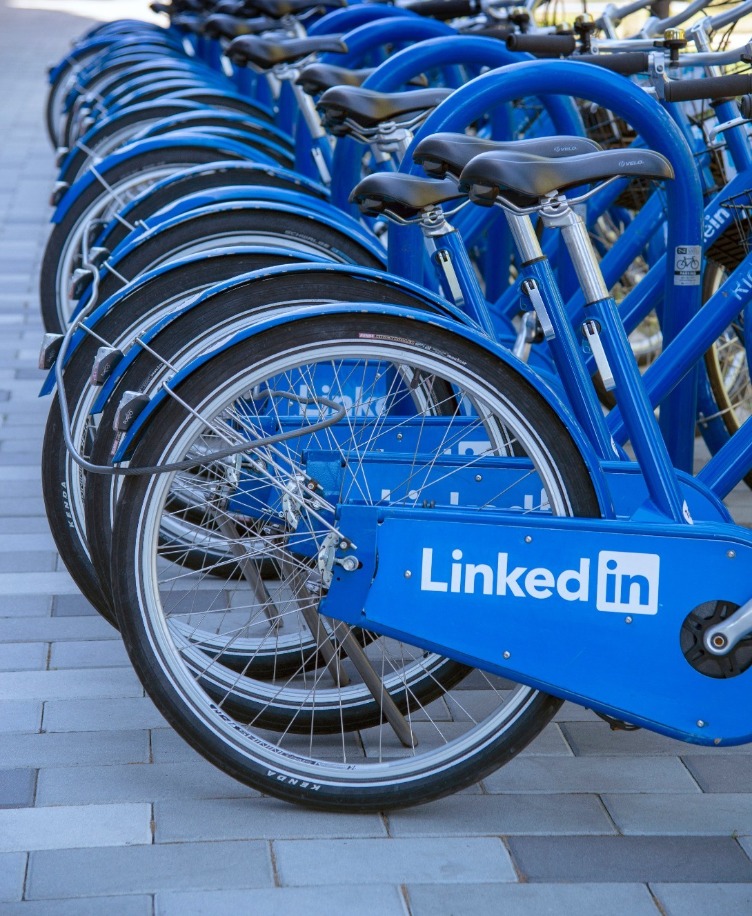 The Industry
Job roles and qualifications aside, what do we really know about the Life Sciences industry? What kind of workloads are employees juggling with day-to-day? What sort of challengescan you expect to face?
With innovation around every corner, there is a constant need to evolve with the oncoming hurdles. Research and development projects are commonly lacking funding, requiring employees to be full of enough passion to vouch for their work to investors. This is a great example of where best to utilise your soft skills!
It's also a competitive business, personally and commercially. As sub-sectors such as biotech and pharmaceuticals begin to cross borders, teams are now expected to have a larger reach than ever. Many manage projects all over the world as we work to maintain our competitive ranking.
All to keep making an impact within the industry!
Dublin specifically, has proven to be an international hub for more than just communication within the industry. Takeda, a pharmaceutical company focusing on oncology, gastroenterology, and haematology, now operates a manufacturing facility in Bray and a new plant in Grange Castle, Dublin.
The company is also investing $600m in a new biologics plant in Dunboyne, and so is constantly on the lookout for graduates.
GlaxoSmithKline is one of the largest providers of vaccines to the Health Service Executive and all vaccinated babies in Ireland receive at least one GSK vaccine. Their Consumer Healthcare business is a leader in oral care and pain relief in Ireland
While its Irish headquarters in Dublin focus on pharmaceuticals and consumer healthcare, 6.5bn Panadol tablets are made every year at its plant in Dungarvan, making it the drug's global home.
However, it's not just global enterprise leaders who are adding to the Irish life sciences industry- start-ups are also flourishing right now. Silicon Republic have a fascinating write up of Irish start-ups to watch, which you can read here.
Now that we're equipped with everything we need to know about the industry beforehand, let's launch into the job-hunting process.
The Job-Hunting Process
Job Roles
There are endless opportunities for academics, lab lovers, creatives, and project managers, to find their place within the sector.
All you have to do is know what job titles to look out for!
Here are a few examples:
​
Lab-based roles in life sciences
o Researcher and senior researcher
o Scientists and senior scientists
o New Product Development
o Lab Technicians and Lab Managers
o Project leaders
Quality roles
o Quality Assurance
o Quality Control
o Regulatory Affairs
Production and Engineering roles
o Manufacturing Engineer
o Maintenance Technician
o Validation Specialist
o Packaging Specialist
o Production Managers
Supply Chain & Procurement
o Procurement Specialist
o Buyers
o Planners
o Warehouse Managers
​If you're interested in learning more about any of these roles, we have a Career Paths Available in the Life Sciences Industryarticle which is brimming with helpful information.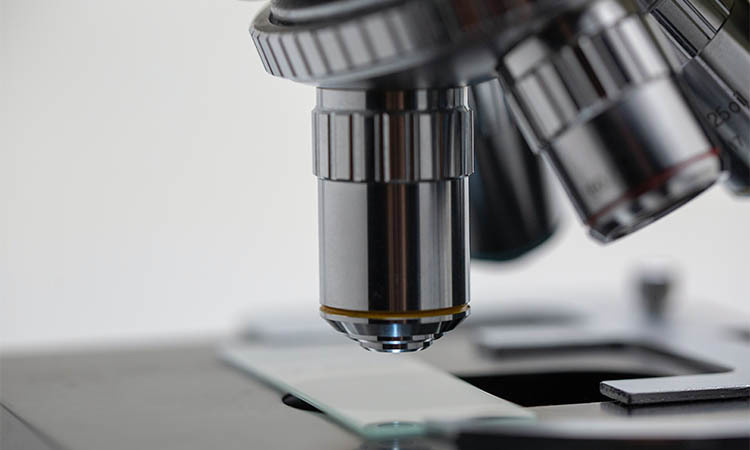 ​
​
C.V Tips
Once you have selected the job role of your dreams (or at least narrowed it down), the game is officially afoot. It's time to craft a formidable CV that no employer can turn down.
Our free CV template is the perfect place to begin.
You need a professional CV to make a strong first impression as it will act as your ticket to interviews and job offers. It sometimes only takes one mistake for a recruiter or hiring manager to start doubting your credibility.
When it comes to job hunting, your CV is the best marketing tool you have available. Our CV Tips serieswill help you write a CV that stands out and gets you noticed by avoiding common CV mistakes. Learn which buzzwords to avoid and what information you absolutely cannot leave out, when trying to impress an employer.
Many factors contribute to how easy or difficult it might be for you to find the job of your dreams. There's a lot that you can't control when it comes to finding a new job.
However, that doesn't mean that you're left without any power to influence your job search in your favour. But it does mean that you need a strategy to do so.
Without a strategy, you're simply sending CVs into the job market. You're not targeting your ideal employers or creating the best chances for your success. For more advice on how to appropriately target your job hunting energy, read through our article on How to Approach your Job Search as a Job.
And now for the final hurdle.
Interview Preparation
Like exams, job interviews can cause you to feel nervous and anxious as the big day approaches. You won't get a second chance to make a first impression, so preparation is critical if you want to boost your confidence and stand out from the crowd.
Thankfully, interview preparation is not complicated, and we have all the answers you need to cruise through your interview process. Check out the 5 Key Steps to Landing your Dream Jobfor all preparation advice.
The Future
It might not feel like it, but these steps are only just the beginning. With a job secured in your preferred sub sector, you have officially found the right ladder.
Now it's time to climb.
Whilst considering a career in life sciences, it's a good idea to approach it with the big picture in mind. What do you want out of the industry? Where would you like to be in ten years? Or twenty?
Career Progression
Life sciences is a sector full of growth. It's not a chessboard like other industries, restricting your upward movement. It encourages evolution, providing you with the personal development to take your passions anywhere.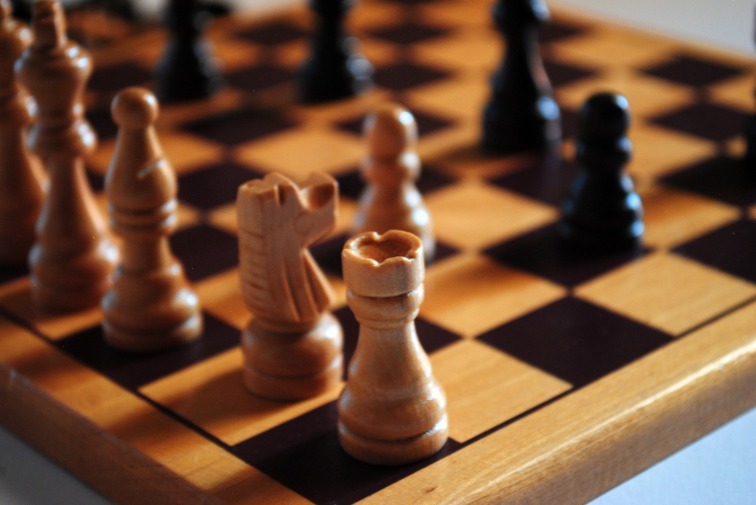 ​Many candidates view leadership as their ultimate career goal, choosing to move into the management of people or projects. However, in this industry the opportunities are vast.
You may progress towards senior scientific research or management roles, which are also accompanied by additional responsibilities, such as supervising and managing projects. Alternatively, it's possible to move into another area of the organisation, such as business development, production, or a regulatory role.
Ian Reid, chief executive of CENSIS, the Scottish Innovation Centre for Sensors and Imaging Systems discussed the notion of "moving sideways" within his industry.
"I think in the end that equipped me with a broader, multidisciplinary perspective and the ability to work with a range of people. This stood me in good stead for the future."
The Future of the Industry
The industry as it stands today is full of promise. Last November, a new specialised lab was announced for The Campus, Cherrywoodin South Dublin, Ireland.
The lab is set to be the first of its kind in Ireland and will provide a hub for over 100 Life Science and health technology professionals, entrepreneurs, and researchers.
The managing team, WAPG, have committed to running regular accelerator and venture development programs for members of Life Sciences start-ups, to aid them in their scientific excellence.
Life sciences can be a challenging industry to break into it, but it's well worth the hurdles. You can keep our advice, tips, and tricks in your back pocket by downloading our e-guide.
If you would like more help with your job hunt, contact ustoday and we would be happy to find your first rung together.