​The life sciences industry is one of the most rapidly growing and changing industries in the world. With new technologies and advancements being made every day, it can be difficult to keep up.
In order to maintain a strong presence in this industry, it's important to have top talent on your team. However, with so many companies vying for the attention of these top performers, how can you make sure that your company is the one they choose?
Create a Clear Vision for the Company
It is essential that you create a clear vision for your company if you want to win over top talent within the life sciences sector. Your company's vision should be able to inspire and provide direction for potential candidates. It should be clear what your company stands for, what its goals are, and how the organisation can sell their position to an applicant that resonates with the same vision.
Employees should be able to easily understand and identify with the vision. If they can't, it will be difficult to attract and retain the best talent.
Crafting an Effective and Inclusive Job Description
When crafting a job description, it's important to keep in mind that you want to attract the best talent available. This means creating a job description that is both effective and inclusive.
To start, you'll want to make sure your job description is clear and concise. It should be free of any jargon or technical language that might turn off potential candidates. Instead, focus on explaining the role in simple, layman's terms.
Next, you'll want to make sure your job description is inclusive. This means avoiding any language that might be exclusionary or offensive to certain groups of people. You can do this by using gender-neutral job ads with pronouns "you" or "they" instead of "he" or "she". Doing this takes gender out of the equation.
Aim to use neutral descriptive titles that clearly detail the role of the job such as "web developer", "engineer", "project manager", "supervisor," etc.
​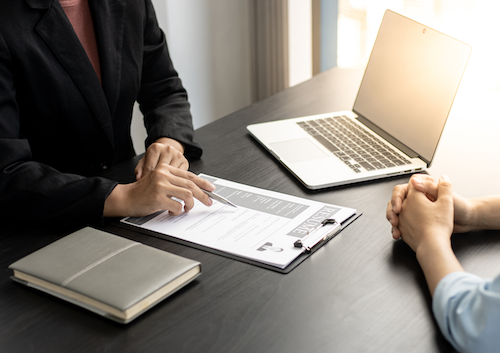 ​
Diversify Your Workplace
The life sciences industry is constantly evolving, and so are the employees within it. To win over top talent, you need to create a workplace that is diverse and inclusive.
A diverse workplace means that you have people of different ethnicity, sexual orientations and genders, religious affiliations, disabilities, cultural backgrounds, etc. with a clear no-tolerance policy for any kind of discrimination. The primary goal of diversifying your workplace is to ensure that differences are respected, growth is provided for everyone who wants to take it, and opportunities are given based on merit.
There are many benefits to diversifying your workplace. It helps you attract and retain the best employees, promotes creativity and innovation, and strengthens your company culture.
The success of workplace diversity is dependent on the policies and procedures that support diversity and inclusion. These policies should be clearly stated by the business to help guide employees within the company.
If you're not sure where to start, reach out to any member of your company's Human Resource Department or get a referral to the Legal Team.
​
Consider Offering a Relocation Package and/or Remote Work Setup
In order to win over top talent within the life sciences industry, it is important to consider offering a relocation package or remote work setup. Keep in mind though that not all positions can have a remote work setup.
Positions that do not require in-house presence such as medical writing, clinical research associate, and other admin work may be allowed to work from home with a mandatory office presence once or twice a week. Such hybrid setups could offer a better alternative work setup that may provide flexibility to employees who are looking for increased work-life balance.
To make the work more attractive, any relocation offer should focus on highlighting low living costs to the location of the job, reduced taxes from the place you currently live, and other benefits that would better translate to the employee having more time with their families.
​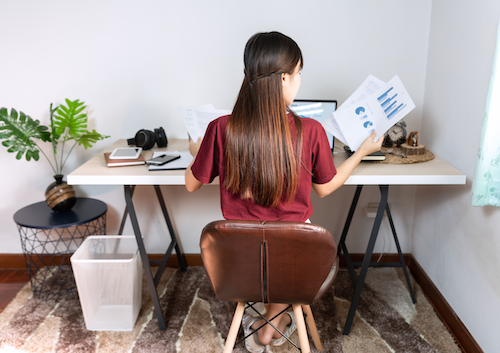 ​
Rethink Your Benefits
Selling the role to potential candidates not only means offering them a relocation package, hybrid work setup, and legally-mandated benefits. You can use this opportunity to expound more on your non-traditional benefits and perks such as:
Comprehensive health insurance which includes the spouse, kids, and extended family members

Flexible work schedules

Telecommuting options

Paid parental / maternal leave

Generous annual leave

Employee assistance programs

Wellness programs like paid gym membership and offering incentive perks and incentives to those who make the simple act of attending yoga or pilates classes, or personal training workout sessions, etc.
Offering a comprehensive benefits package shows potential employees that you are committed to their overall well-being, not just their productivity. By offering a mix of traditional and non-traditional benefits, you can create a workplace that will attract and retain top talent.
​
Provide Growth Opportunities
The life sciences industry is constantly evolving, and top talent knows this. They also know that in order to stay ahead of the curve, they need to be provided with growth opportunities.
As an employer, it's your job to provide these opportunities. But how?
Here are a few ideas:
Offer mentorship programs: Top talent wants to learn from the best. By offering mentorship programs within the company, you're not only providing them with an opportunity to grow, but you're also showing them that you're invested in their development. You can move tenured employees to higher positions while they prepare newcomers or middle-skilled ones to solidify their current skills and develop new ones.

Encourage cross-functional collaboration: The best way to learn is by doing. Encourage your team members to work on projects outside of their comfort zone and participate in other projects within the company to increase their technical know-how in other areas of research and business that the company is engaged with so they can develop new skills and knowledge.

Offer continued paid educational opportunities: Whether it's reimbursement for tuition or paid time off to attend conferences or symposiums, offer your team members avenues to further their education. This will show them that you value their professional development.
​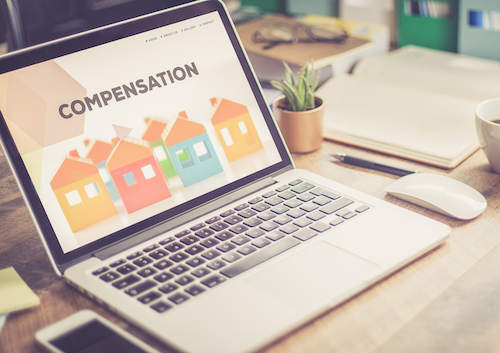 ​
Structure a Competitive Compensation Package
When it comes to attracting and retaining top talent in the life sciences industry, one of the most important things you can do is offer a competitive compensation package. This means offering salaries that are in line with what other competing companies are paying, as well as providing other benefits and perks.
Higher salaries do not always guarantee that someone will take the job offer. Applicants also factor in other things such as a flexible schedule, the ability to take their kids to work and get child care support, continued paid education, reimbursable conference costs, and the ability to accelerate their professional development within the company, etc.
One way to make sure you're offering a competitive salary is to use salary benchmarking tools like Glassdoor or PayScale. These tools allow you to see what others in your industry are being paid for in similar positions, so you can adjust your own salaries accordingly.
–
If your company is currently hiring and interested in learning more about how to secure top talent, reach out to our team of experts today at enquiries@nextgeneration.ie.