​The life sciences industry is booming. Even with looming inflation and many companies reeling from the pandemic, the life sciences industry continues to display robust growth.
With advancements in technology, there are more opportunities than ever before for both candidates in search of a job, and businesses looking to hire top talent. As a result, there is fierce competition for talent. In today's blog, we will outline six hiring trends that life sciences businesses need to be aware of in order to be successful in their search for talent.
​
Investing in Training to Fill the Talent Gap
In recent years, the life sciences industry has been struggling to find and retain talented employees. The lack of experienced staff, also known as the talent gap, is only expected to widen as this sector grows. This problem will also become further complicated as the needs and expectations of employees evolve alongside the industry.
With the right training, even candidates without previous experience in the life sciences industry can be successful in their roles when companies are willing to invest in training, mentoring, and coaching. Many organisations are willing to invest in training programs to help new hires get up to speed quickly.
While training helps companies get better staff, it also helps to retain employees. When employees feel that they are being invested in and provided with the right growth, development, and work opportunities they often stay with the company for the long term.
Skilled employees take on new responsibilities and roles and therefore help the HR spend less on recruitment.
It is also important to note that as employees increase their knowledge and skills, their overall performance in the company is more likely to improve as well. A well-trained employee is better equipped to handle their job functions which therefore leads to improved productivity and efficiency.
Training shouldn't be a one-time event but should be part of a company's overall strategy and culture. This can only be possible if the company fully and clearly understands its goals and needs.
​
Searching For Candidates With Strong Digital And Technical Skills
As the life sciences industry is becoming increasingly digitised, employers are starting to see the value of hiring employees with strong digital and technical skills. Employers are specifically looking for potential candidates with skills such as:
Data Analytics

Digital Marketing

eCommerce

Information Technology

Data Management and Data Science

Cloud Computing

Robotics, Automation, and Artificial Intelligence (AI)
With the amount of data that is being generated in the life sciences industry, employers are looking for candidates with expertise in data management. Data management has become a critical skill within life sciences as it can help manage and organise the data used to give insights and make data-driven decisions.
eCommerce has become another point of interest as companies constantly reach out to consumers. Life sciences services are setting up stores that feature their products. Through eCommerce, companies can sell to their audience directly without the need for a middleman.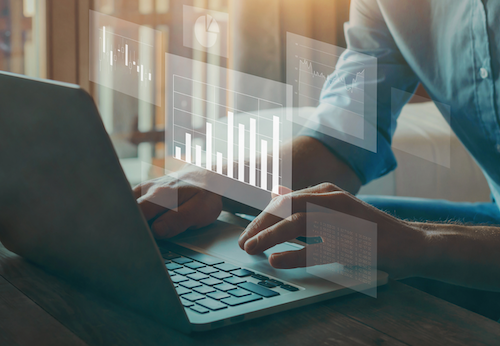 ​
Hiring More Diverse And Inclusive Candidates
Employers are beginning to recognise the benefits and value that a diverse workforce can bring. This is especially true in the life sciences industry.
Diversity and inclusivity best reflect a company's want to have its staff represent the various groups of people within our population. A deeper inclusion strategy helps life sciences industries better address the needs of a diverse population group.
One notable benefit a diversified staff can bring to a life sciences company is a different perspective. These perspectives are made up of different backgrounds and experiences that can help solve solutions and drive creativity.
Companies that consist of a staff with the same background and education miss out on new ideas and out-of-the-box thinking that is necessary for growth. By simply opening up your company to people with a variety of experiences, you can gain access to their insights within different communities.
​
Looking For Candidates With International Experience
In today's global economy, life sciences companies are looking for candidates with international experience. This trend is driven by the increasing need for companies to expand their operations into new markets.
Understanding the local culture of a new market is very important to make sure companies can communicate effectively with the people. Being able to communicate with customers and partners in an international market is essential as it bridges the language gap and improves trust between the business and the consumer.
Life sciences companies hiring talent with international experience allows them to effectively gain unique cultural insights. Moreover, these talents are often familiar with different laws and regulations which will prove to be valuable for navigating the regulatory landscape in specific territories or countries.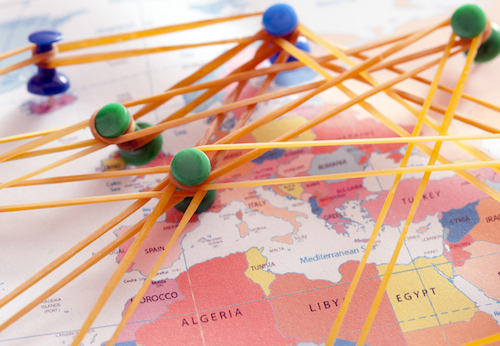 ​
Seeking Individuals With Experience In Regulatory Affairs And Compliance
Regulations and compliance with local laws are critical components of operating within the life sciences industry. Abiding by the law ensures that products and services provided by the company meet the relevant safety and efficiency standards of the country where they do business.
The European Medicines Agency (EMA) is the premier regulation and compliance office in Europe. Hiring someone with knowledge of regulatory affairs and compliance ensures that the company is able to operate legally.
Individuals who are knowledgeable in this area serve to guide the development, testing, and commercialisation of the company's products and services. These individuals can also be given special functions when it comes to regulatory inspections and audits.
The same employees can also take responsibility for submitting the necessary documentation to relevant agencies, like the EMA. Staff who understand the different regulations can ensure that the company does not run into any problems with the law.
Moreover, individuals who have strong and varied experience in regulation and compliance help life sciences companies navigate regulatory laws in other countries. Hiring such people in your company is essential for accessing global markets and therefore connecting with the right investors.
​
Remote Healthcare Roles On The Rise
The life sciences industry understands the huge disparity in healthcare access across the world. Remote healthcare roles have become a response to those who cannot receive the healthcare that they need.
For employers, remote working arrangements can help reduce overheads and improve productivity. For employees, remote working arrangements offer greater flexibility and freedom when it comes to balancing work and life commitments.
Here are some of the most popular remote healthcare roles companies consider hiring for:
Clinical research associate (CRA)

Medical writer

Regulatory affairs specialist

Pharmacovigilance specialist

Market access specialist
–
Keeping up to date with hiring trends within your industry can prove to be extremely valuable when searching for talent. We have seen this first-hand throughout our years of experience, specifically in the life sciences industry. If your company is currently hiring and interested in learning more about how to source top talent, reach out to our team of experts today at enquiries@nextgeneration.ie.
​