Onboarding new employees effectively is a complex, but necessary process that can take time, but improve efficiency later on. It provides new employees with the tools, knowledge, and support they need to become productive and engaged members of the team.
In this blog post, we will explore the importance of onboarding new employees and discuss the best practices for designing and implementing an effective onboarding program that meets the needs of both the organisation and the new employee.​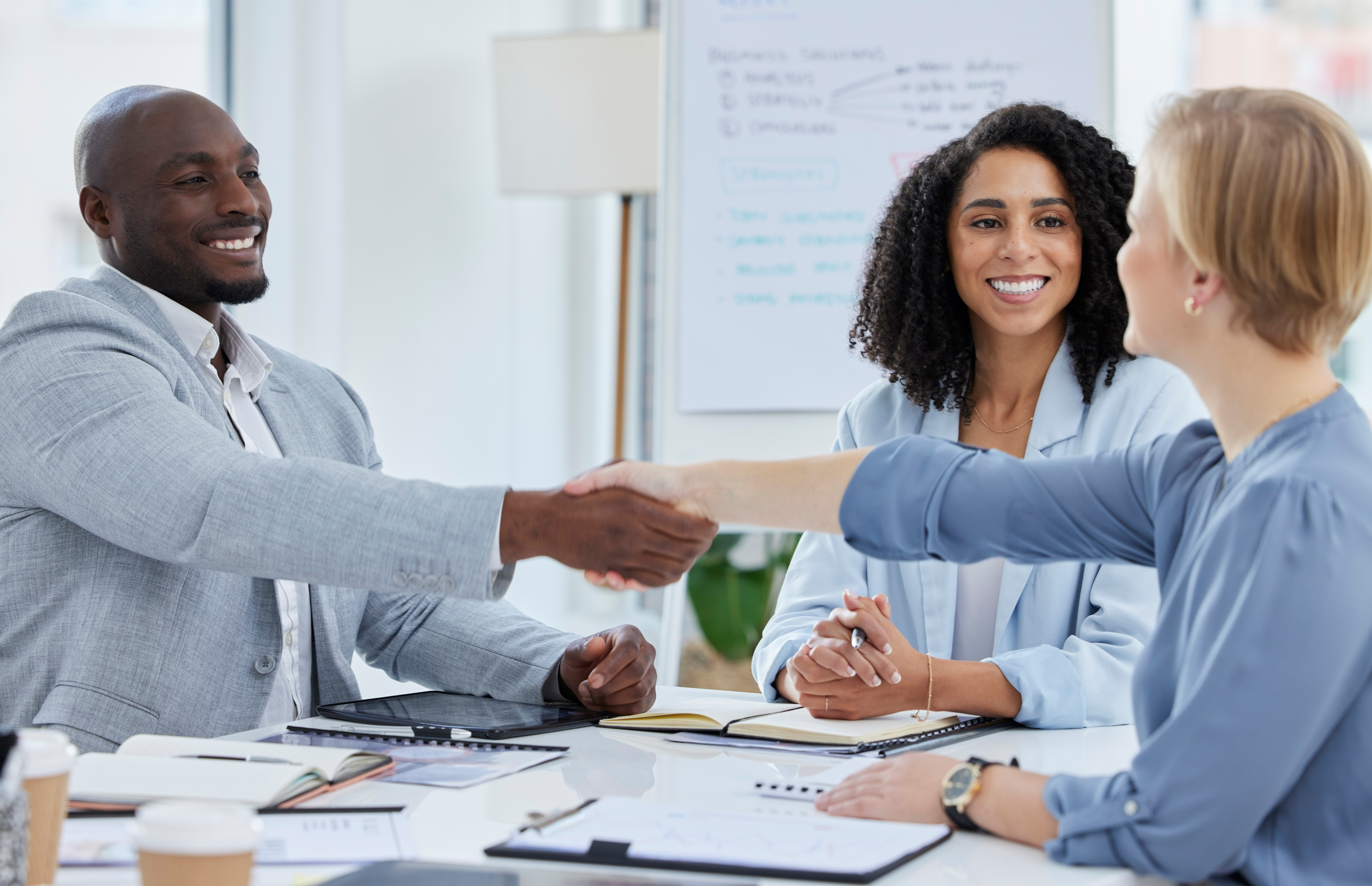 ​
AN EFFECTIVE ONBOARDING PROCESS IS CRITICAL TO ENSURE POST-HIRE VALUE
A Harvard Business Review's study from April 2022 highlights the role onboarding has in ensuring a positive experience for new hires. The quality of onboarding can significantly impact their decision to stay with the company.
However, onboarding is not as easy as it sounds. In fact, in a 2020 survey from Workable, HR respondents have reported that remote onboarding or training was the most significant hiring challenge during the pandemic, and it continues to be a challenging task for employers.
A similar paper published in 2013 by the CIPD found that more than 20% of UK and Irish employees experience some type of career transition each year. There has been a significant upshot in market activity since 2012 across chiefly the IT, financial and pharma industries. In Fortune 500 companies alone, about 500,000 managers take on new roles each year. What is hugely interesting is that half of all senior outside hires fail within 18 months in a new position, according to the CIPD study.
According to CIPD, the external drivers to this rapid change include, as has always been, political, economic, societal, and unexpected external disruptions such as the Covid-19 pandemic.
RECRUITMENT SHOULD BE ONGOING
The recruitment process does not end at finding the perfect candidate for the role. Recruitment should be ongoing, starting with sourcing the perfect candidate and ending when that candidate is 100% embedded into the organisation through effective onboarding programs.
The recruitment process requires solid input from all concerned stakeholders. It requires deep assimilation of recruiters/agencies (when applicable of course) with HR or talent management functions, hiring managers, senior management, and candidates. Failure to preserve these relations across the board often results in misaligned recruiting and poor employee relations.
The recruitment process requires careful planning and execution, starting with identifying the talent needs of the organisation and then developing a sourcing strategy to attract candidates that are right for the job .
As soon as a candidate is identified, the onboarding process becomes critical to ensuring a smooth and successful integration into the company. An effective onboarding program should provide the new employee with a comprehensive introduction to the company's culture, values, policies, and procedures. It should also provide them with the necessary tools, resources, and training to help them succeed in their new role.
Various departments, such as HR and senior management, must work together to ensure that the recruitment process is effective, and the right candidate is identified for the role.
FAILED ONBOARDING OF EMPLOYEES CAN HAVE SIGNIFICANT IMPLICATIONS
The implications for a failed on-boarded employee can be significant from a direct and indirect perspective. Lost interviewer hours, wasted internal recruitment resources, training costs, and paid invoices to recruitment agencies are just some of the direct costs organisations endure when hiring an employee.
On the other hand having to refill the role could accrue more in indirect costs due to lost production, advertising the advert again, and, on some occasions, brand damage limitation. A failed or poor employee onboarding is a lose-lose situation for all concerned parties.
Hiring the right employees the first time around can aid the onboarding changes of success as replacements and rehiring can be costly. The cost of a bad hirecan be significant, not only in terms of financial expenses, but also in terms of impacting the team's morale and productivity.
A poorly executed onboarding process can have the opposite effect from what an employer wants. New hires who do not receive the necessary support and guidance may struggle to perform their jobs effectively, leading to frustration and disengagement. They may also feel disconnected from the company culture and values, leading to a lack of commitment and loyalty.
ONBOARDING NEW EMPLOYEES IS EXTREMELY IMPORTANT
Investing resources in the onboarding process is just as important as investing in recruitment, successful onboarding has a significant positive effect on financial and operational performance.
Having formal onboarding practices in place coupled with direct and constant communication between HR, managers and the employee is key to embedding an employee and getting a quicker ROI. Below are three short steps or guidelines in developing a value adding onboarding program;
1: Continual Engagement
HR or the talent team needs to endeavour to maintain contact with the employee after they have started with the business in order to create a friendly, supportive and personal approach, investing in retention should be at the forefront of priorities.
2: Open Communication Channels
Open and effective avenues of communication are critically important with the managers you are hiring for throughout the process, from recruitment to on-boarding.
Determining their future recruitment plans, what went wrong or right in previous processes and their expectations of your role are what need to be established. This will form parts of the ingredients that make an excellent on-boarding program and make it clear your involvement is beneficial for them.
Creating an environment of open communication also benefits the organisation as a whole. New employees may have fresh perspectives or ideas that can improve business processes, enhance productivity, or even identify areas for growth.
Organisations can gain insights into what works well and what needs improvement. Seeking feedback from new hires is an integral part of the HR process when trying to make the right kinds of changes.
Ultimately, open communication channels during onboarding can foster a positive and collaborative work environment where everyone feels empowered to contribute to the company's success.
3: Reporting
Backing up your onboarding program with tangible data will add serious weight to it; surveying new hires satisfaction levels, social integration, collaboration and engagement levels is crucial. Periodical reporting (say every 1,3,6, 9 months) is important also to ensure valid and consistent data. Improving the onboarding program will in turn help to sustain a better retention rate.
Reporting helps track the progress of the new hire and identify any areas of improvement. The onboarding team can use reports to ensure that new employees are meeting their targets and deadlines, receiving the necessary training, and settling into their new roles. This information can be used to make changes to the onboarding process to improve employee experience and retention.
In addition to tracking progress, reports can also provide valuable insights into the effectiveness of the onboarding process as a whole. Metrics such as time-to-productivity, retention rates, and employee satisfaction can help identify areas of improvement and measure the overall success of the onboarding program.
This data can be used to make adjustments to the process and ensure that new hires are integrating into the company culture, have a clear understanding of their role, and are set up for long-term success in the organisation.
A FORMAL ONBOARDING PROGRAMME IS WORTH ITS WEIGHT IN GOLD
It is clear that recruitment is a complex, costly and time consuming process, not only does the business consume a great deal of internal resources, the potential effects of not successfully onboarding a candidate can paint a negative public image of the company causing perhaps brand damage through the candidate talking about their negative experience to colleagues, friends and family. As such, investing in a formal onboarding programme will hold its weight in gold and prove to be a real strategic bow in the arsenal of the HR professional.
Onboarding sets the tone for an employee's experience and ultimately impacts their decision to stay with the company long-term.
An effective onboarding program not only helps new employees adjust to their roles but also enables them to contribute to the company's success. Investing time and resources in a comprehensive onboarding process can lead to improved employee retention rates, increased productivity, and ultimately, a positive impact on the company's bottom line.
Remember, a successful onboarding program is an ongoing process that should be constantly evaluated and improved to ensure the best possible outcomes for both the employee and the company.
​