​When you send your CV to a hiring manager, they'll be on the lookout for two things:
Hard skills

Soft skills
Basically, what you know and who you are.
Trying to show someone who you are on just one (or two) sides of A4 paper can be difficult and you probably have lots of qualities and skills you want to show off but aren't sure how.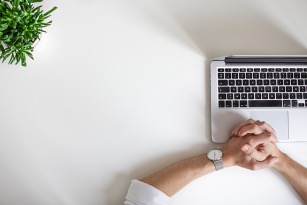 ​
This blog will tell you everything you need to know, including:
The difference between hard and soft skills

Why they're both important

How you can show them off on your CV
By the end, you'll be able to craft the perfect CV that shows off all of your skills and will be able to land you your dream life sciences role.
If you want to learn more about what to do after you've written your CV, such as what the interview process is like or what it takes to succeed in the industry, read our blog post, 'How to Navigate your Career in Life Sciences'. You'll be well equipped to start climbing the life sciences ladder in no time.
What are hard skills?
Hard skills are the things you've learnt over time.
You might have acquired hard skills through your education, training courses or previous work experience you've had. They're usually transferable which means they can be taught or communicated to others. They also can be quantified.
The more hard skills you boast on your CV, the better chance you have of landing a role, as a hiring manager will be measuring your skills against other candidates to see who can best perform the role.
As hard skills can be measured, it's easier to communicate them on your CV and prove the value you can bring to a company, whereas you might have trouble proving your worth on paper just via your soft skills.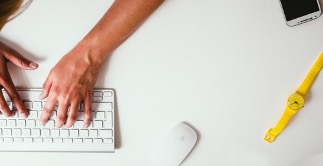 ​
Examples of hard skills
Hard skills can be job-specific and may vary from role to role. Although that's not to say they can't be transferred, for example, IT skills are typically universal.
A role in life sciences requires a lot of practical and technical knowledge as well as complex problem-solving skills and digital literacy and without hard skills like this, you might find it hard to land a role.
If you're struggling for some inspiration, or think you've forgotten to add a skill to your CV, a few examples you could include if they're relevant are:
Data analysis

Software knowledge

Project Management
Don't forget, any certifications or licences you've earned count as hard skills, so add them to your CV too!
The more information you include on your CV that will quantify your skills versus someone else will stack up in your favour.
Why are hard skills important?
Companies have begun placing more importance on soft skills in recent years, as traditionally hard skills overshadowed them.
But that's not to say hard skills aren't crucial to a well-written CV
Hard skills are important because they demonstrate your technical expertise and knowledge, which will be essential to include on your CV for a career in life sciences.
For example, if a company is recruiting for a process engineer, they'll want to hire someone with qualifications and experience in engineering.
Your hard skills are a collection of knowledge you've gained over the years, and it's important to let hiring managers see this on your CV.
What are soft skills?
Soft skills are the things that can't be taught.
They're the biggest interpersonal attributes you'll need to succeed in a workplace and are
essential to your ability to work with others and the furthering of your career.
They're intangible too and thereby are difficult for employers to measure, unlike hard skills.
Examples of soft skills
Life science wasn't an industry that relied too much on soft skills. However, with the changing times, a pattern is emerging of the most in-demand softer qualities employers expect you to have including critical thinking and a positive attitude.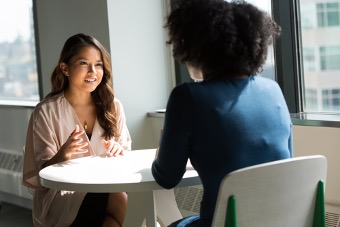 ​
Here are a few examples of some soft skills that you may have overlooked when writing your CV:
Communication

Flexibility

Adaptability

Leadership

Teamwork
You probably have lots more soft skills that are unique to you, and that's what separates you from other candidates.
Without utilising your soft skills, you'll find career progression harder, especially post-pandemic. Employers will want to hire candidates that will bring with them passion and drive – things that will in turn make their company a unique and positive place to work.
Why are soft skills important?
With the rise in automation and digitalisation of some tasks, soft skills now hold greater weight on a CV. No machine will ever be able to think or feel some of the things you might do.
Studies show that due to these advancements in technology, soft skills are on track to become the most valued skills a person can possess. So, companies are now placing a larger emphasis on hiring people who can bring some human qualities to their workplace like creativity and positivity.
Soft skills can show a hiring manager how well you'll perform in a role, and if you'll be a good fit for the company, something that hard skills just won't be able to do in the same way.
Balancing your skills
Now you know the types of skills hiring managers are on the lookout for, what do you do with them? It's about finding the right balance.
You need to showcase your skills on your CV in a way that highlights you as the best possible candidate for a role.
If you want to go a step further, you could even try stacking your skills to create new ones?
Skill Stacking
Have you heard of skill stacking?
It's the idea that if you strategically stack and layer your skills, you can combine them to create new ones.
To create a unique skill that you can add to your CV, combine a hard skill you've learnt with a soft skill personal to you.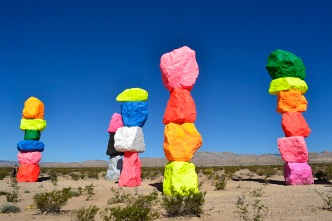 For example, let's say you're good at analysing data AND presentations.
Great! Combine them. Now you can add 'Reporting Skills' to your CV.
When you stack your existing skills, it helps you become an even more diverse and valuable candidate in the eyes of an employer.
Read our article on 'Skill Stacking' to learn more about how to stack your skills and future proof your career.
Showcasing your skills on your CV
Now you've curated the perfect list of skills, it's time to put the work into action.
You need to make sure you have a good balance of both hard and soft skills on your CV, that way a hiring manager can get a full overview of what you're capable of and who you are as a person.
A great tip is to study the job advert of a role you're applying for and then tailor your CV to match the role description.
​
For example, if the advert states the role requires leadership skills, make sure you highlight your skills in this area.
Your CV is the first thing a hiring manager will see, so make sure what skills you are including that you have the evidence and know-how to back them up.
Over 40% of people lie on their CV, don't be one of them! Your CV should be a statement of facts so you must be able to stand behind everything you claim.
If you're currently rewriting your CV, you should download our free CV template here.
What do to next
Next step? Landing your dream job.
Now you've got the knowledge of hard skills and soft skills under your belt, and you've crafted the perfect CV, it's time to continue your job hunt.
Read our blog post 'How to Navigate your Career in Life Sciences' to learn more about what else to include on your CV and how to tackle the dreaded interview process.​