The industry has been placed under a microscope over these last few years and the impact of COVID-19 will have a lasting effect on how the sector is now perceived.
We've seen changes in working environments, digitization accelerated, shortened research and development to meet demands. But, now we need to understand what this looks like long-term.
It's important to stay on top of where the industry is heading so you can navigate your career and make sure you're not left behind.
Is your head full of questions like "but what does career progression look like now?" or "how have interviews changed?" then you should download our e-guide here to take that next step in your career.
What does the life sciences industry look like currently?
The life sciences sector is unwavering and in Ireland, it accounts for a massive 32% of GDP, employing over 40,000 people.
The importance of the industry
Research in life sciences can provide important insights into so many areas, such as disease and healthcare. Through the development and innovation of medical devices and pharmaceuticals, not only human health can be improved, but we can better understand the environment and develop conservation efforts that can help to protect the planet.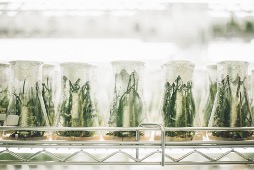 The industry is all-encompassing. From research assistant to microbiologist, every employee plays a significant role in understanding how we and our environments work.
It's the collaborative efforts of the life sciences workforce from its various disciplines that make it truly special.
How has the pandemic affected the industry?
Although Ireland had already been cemented as an industry leader for many years before, life sciences has played a vital role in the response to COVID-19, advancing the country's reputation dramatically.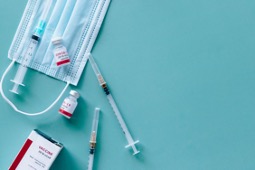 There was no choice but to adapt to new ways of working. This meant learning to juggle a mounting workload and while the development of a COVID vaccine was the primary focus, research was still essential for so many other health issues at the time.
Through the necessity to work from home, many companies noticed a rise in employee efficiency in office workers as they no longer battled long commutes and gained the flexibility to work when they can be most focused.
Other benefits of remote working included a larger and more dynamic talent pool, lower costs, and satisfied employees. However, the effects of rising pressures made themselves known in the form of burnout, lack of work-life boundaries, and attrition.
Supply chain issues also had a detrimental impact on the sector. Cash flow problems increased with the rising cost of freight and difficulties sourcing materials along with various other unavoidable issues.
The pandemic thrust the industry into the spotlight and the impact will have long-lasting implications, from how employees work to how companies operate. While we'll feel the effects of the pandemic for years to come, there's no doubt that life sciences will continue to be the backbone in the fight against the virus.
Predicting the future of life sciences
The past couple of years has been rife with challenges for the industry.
Despite this, however, there have been some major investments and expansions as well as a rise in start-ups.
Whilst we can't predict the future, it's not hard to see that the life science industry is on an upward trajectory.
The rise of start-ups
13 of the top 15 global MedTech companies are based in Ireland, but it's not only the well-established companies that are enjoying reaping the benefits of basing themselves here.
Ireland is a hotbed for life science start-ups with an impressive line-up of homegrown talent boasting some of the most innovative companies in the world.
But what is it that makes Ireland the ideal place for a start-up?
One of the biggest reasons is the workforce.
Ireland has one of the best-educated workforces in Europe, with over 50% of people receiving college-level degrees and such a well-educated population makes it an ideal base.
​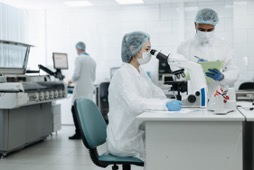 ​
Last November, a new specialised lab was announced for The Campus, Cherrywood in South Dublin, Ireland and the lab is set to be the first of its kind.
It will provide a hub for over 100 life-science and health technology professionals, entrepreneurs, and researchers and its Irelands young talent base that makes it such an attractive location.​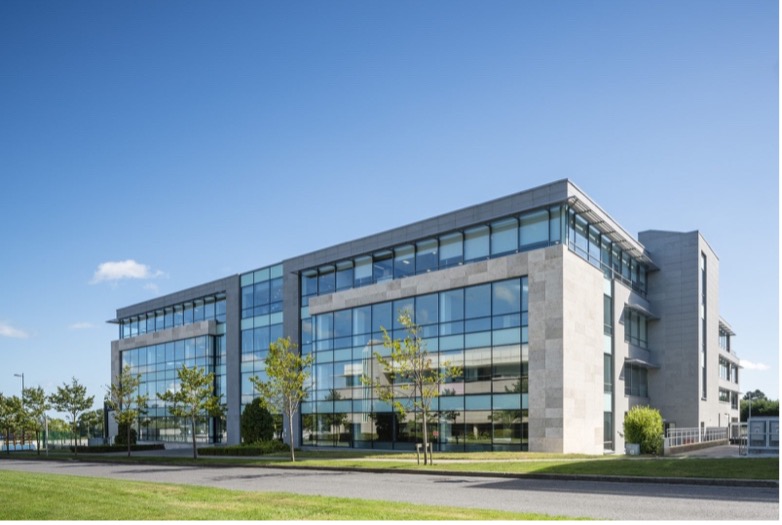 ​
Alongside starter and medium scale and high spec wet labs will be 'co-working' labs where benches can be rented on a month-to-month basis. The new wet labs will be available to entrepreneurs, researchers, and start-ups, on a flexible basis, removing the need for investment in expensive lab space.
This is great for early-stage companies, who could be facing challenges such as access to funds that could help them invest in a fully-fledged lab space.
Overcoming challenges
The effects of the pandemic, coupled with the ever-changing nature of the industry, means there is a lot to navigate in the coming years.
Attracting and retaining talent is one of the biggest challenges facing the industry right now.
The 'Great Resignation' shifted recruitment in a way that is much more candidate focused and highlighted the need to be much more sensitive and adaptable when it comes to attracting talent.
For larger companies, recruitment may not be as much of an issue, but small companies and start-ups in the sector may need to think outside the box to attract the right talent.
It's only just the beginning for life sciences
The need for professionals in the sector in Ireland is at an all-time high and as a result, salaries are increasing, reflecting just how large the demand for talent is.
Endless Opportunities
Endless opportunities arose post-pandemic and with the recent skills shortage, employers realised they needed to cast wider nets in the talent pool. So, to attract candidates they began looking to other industries and sectors for talent where skills can be transferred.
That's not all.
There are so many roles available from engineers to supply chain and procurement and to bridge the skills gap, many companies are offering placements and schemes for Graduates and young professionals to get their foot in the door as soon as they can.
The industry is on an upward trajectory and unlike others, provides excellent support and development options for those ready to dive in, but it can be difficult to break into.​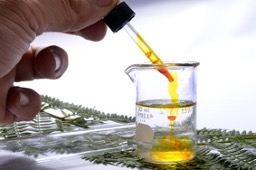 ​
With so much on offer, how do you navigate your career in such a vast industry?
Read our article to find out everything you need to know about a career in life sciences from the various roles available to you to the career progression you can expect.
Future-Proofing
Ireland is home to all 10 of the top 10 global pharma companies and 14 out of the world's top 15 multinationals have operations in Ireland, most of whom are large employers in regional locations.
But, the pressures of the current economic climate are causing difficulties for many companies, especially smaller start-ups. This funding crisis poses a serious threat to innovation in life sciences. ​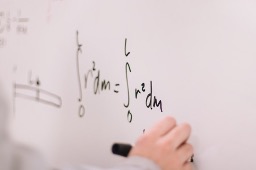 To further the growth of the industry, the Irish government through its 'National Development Plan - Project Ireland 2040' has committed to funding research to drive Ireland's reputation as a growing hub for R&D. Its ten-year strategy supports infrastructure priorities in the higher education sector.
There have been over €10bn investment in life sciences in a little more than a decade, so it's safe to say the value of the industry is well recognised.
Life Sciences in Ireland
Ireland's strength in the Life Sciences industry is unmatched and our success is ultimately down to a few key factors - the people, the talent, and the education system.
What attracts so many companies to Ireland is the strength of the talent pool - over half of the population is degree educated or higher, making it an ideal base.
Ireland also has global connectivity with flights to cities around the globe, which positions us as a gateway to the US and Europe.
What's next for life sciences?
If the last few years have shown us anything, it's that the resilience and innovative nature of the industry are unmatched and at the heart of it all is the workforce.
Choosing to dedicate your career to further the understanding of humans and the environment is well worth the commitment, but how do you your foot in the door?
Download our E-Guide here to learn how to navigate your career in life sciences.
From CV tips to career progression, you'll learn everything you need to know to start climbing the life science ladder.